About me
I am a Brazilian photographer living in Netherlands since 2016. 
Before that, I lived in Ireland for 4 years. There, I was member of the Cork Camera Group, I've won a few competitions in the club and I currently hold the Licentiateship distinction from the Irish Photographic Federation (IPF). 
With more than 10 years of experience in photography, I found my passion in macro & flower photography. I love to find that tiny spots that no one sees and bring it to live. This attention for the detail helps me to create the perfect image for the client. And as a IT worker - software tester and UI/UX designer, if you are curious - I use the technology to help to accomplish it.
Besides photographing I'd love to travel, flowers, read and the sunshine. 🙂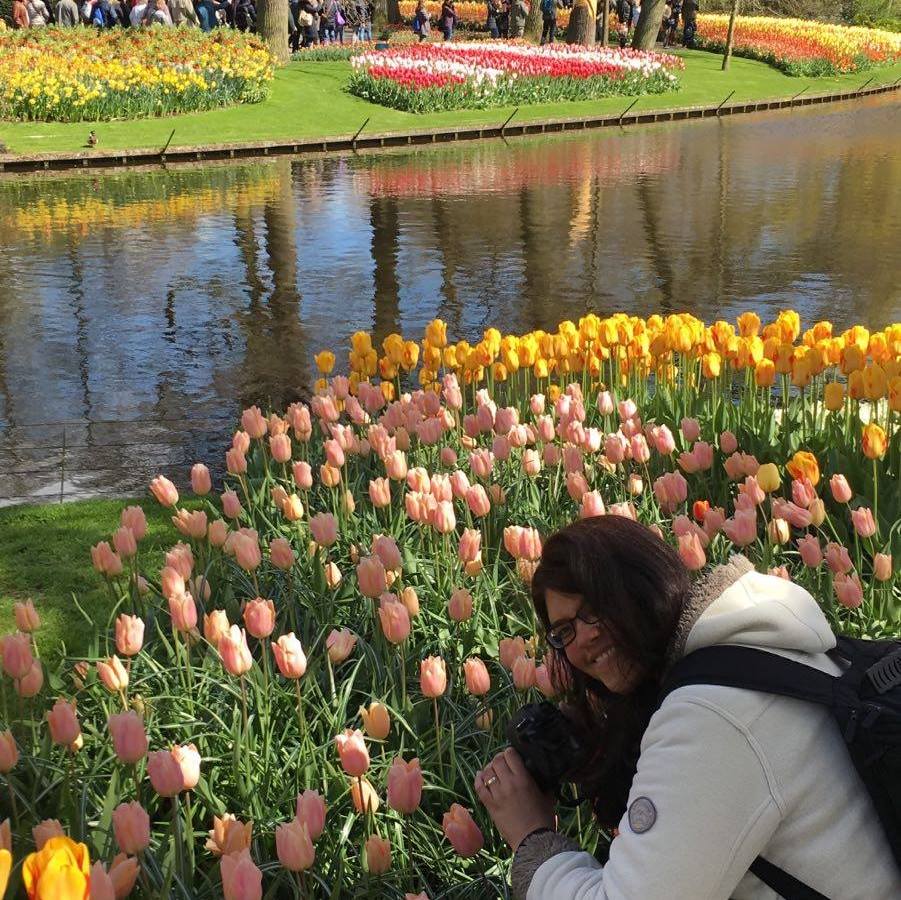 About my work
As once said by Elliott Erwitt, "To me, photography is an art of observation. It's about finding something interesting in an ordinary place… I've found it has little to do with the things you see and everything to do with the way you see them."
Being a portrait photographer - in all it's variations - is a great honour for me. I can make their special moments last forever.
From an unpredictable session like 1 year old cake smash to a stylish/commercial session, the most important thing is to make the person that's being photographed comfortable and relaxed. Then, the session flows like a breeze and their spontaneity, mood and happiness will be registered in remarkable images.
When we make difference
Before moving to Ireland, in 2012, I was very passionate about photography, did a few courses, trainings and worked as photographer assistant. But that was a personal project besides my full time (12-16h a day) job . In Ireland, a new life started, with new values and new culture. I decided to have a better life-work balance and to do a volunteer work.
The very first one was for Athlone Animal Welfare, in 2013. They were a non-profit organisation in Athlone - Co. Westmeath, Ireland that rescued, treat and re-home mostly cats (unfortunately in 2018 they had to shut down). I went there as a volunteer photographer, to photograph the cats in the shelter for the re-homing session in the website and facebook. Before I started (and after I left), the poor cats stayed there for weeks waiting for a loving home.
But, for the lucky ones that I photographed, I've made a difference. They were re-homed much quicker, after shared. Even the little fella that had a bad time and needed constant care of his mouth was adopted very quickly. I must say, that I was very tempted to adopt the entire blue cat family, but the landlord didn't allow cats in her apartment. 🙁
Curious to see them? You can find some of the 2013 original photos shared below!